Food & Drink
Caffè Ritazza
Caffè Ritazza is the perfect place to wait for arriving passengers or meet up ready for your departure. It's the ideal stop for a continental breakfast or sandwich to fill up on after a long flight or hot coffee for the journey home.
With seating available outside, between our two check-in areas and close to international arrivals, Caffè Ritazza is sure to be your first destination through the door.
Opening Hours
Caffè Ritazza is open from the first arrival to the last arriving flight each day.
Before Security
You'll find Caffè Ritazza before security on the ground floor of the terminal between International Arrivals and Check-in Hall B.
Don't just fill your coffee cup up
Choose from a wide drinks selection that include specialist coffees, tea and hot chocolate, and chilled soft drinks. Alcoholic beverages are also available too. And save your appetite for fresh baguettes, hot sandwiches and snacks. Maybe even leave space for a buttery pastry or sweet muffin.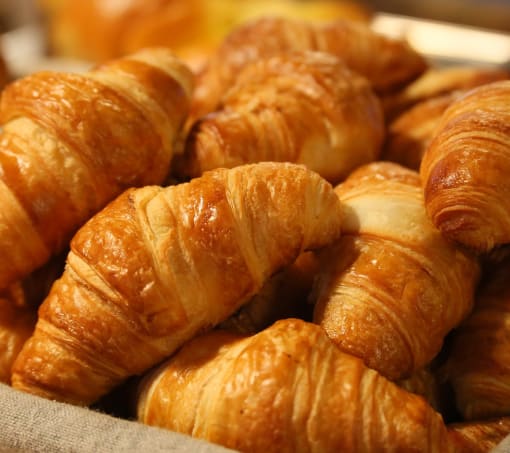 Frequently Asked Questions
Who can use Leeds Bradford Airport lounges?
Our lounges are open to customers of all airlines. Groups are limited to a maximum of 6 adults, for larger bookings please make an enquiry to the lounge team.
Can I contact the lounge team directly about a booking?
Email lounges@lba.co.uk between the hours of 0900-1600 daily.
Are there any height or width restrictions?
All car parks have a width restriction of 2.5 metres
Can I refill my water bottle at the airport?
You can bring a refillable bottle with you to the airport and get free drinking water from any of our bars and restaurants.
Can I amend or cancel my Fast Track booking?
You may amend or cancel your Fast Track booking up to 4 hours before the entry time shown on your booking confirmation using manage my booking.
Where can I find out more information about World Duty Free products and services?
Information on the Reserve & Collect service, price and returns policies can be found on World Duty Free's FAQ page.
Do infants and babies need a Fast Track ticket?
Children under 12 can access Fast Track with a paying adult. In the case of one adult travelling with more than one child, a ticket would then be needed for each additional child.
Do you have job vacancies at the airport?
We employ in a variety of business areas and jobs are also available with our partners. See a list of current vacancies on our Careers page.