Finding cheap flights from Leeds Bradford Airport
Category
Share this article
Great value flights can help you make the most of a holiday with more to spend on hotels and leisure. At Leeds Bradford Airport we serve plenty of destinations in partnership with competitive airlines, but searching for great flights doesn't have to be a chore. We are here to help with some of our best hints and tips.
Are your flight dates flexible?
If it doesn't matter which day or even which month you are going to fly in, finding good value flights gets a whole lot easier. A great way to find the cheapest month for your destination is by simply clicking 'Find Flights' with no dates selected on one of our website's destination pages.
After clicking 'Find Flights', Skyscanner will do a quick search for flights over the next year or so and bring you prices by month. Skyscanner do the hard work of compiling different airlines and lengths of stay for you so it's just a case of picking out the dates that work and hitting continue to get the full flight details.
The two images below show where to find the 'Find Flights' button and what to expect on the Skyscanner website.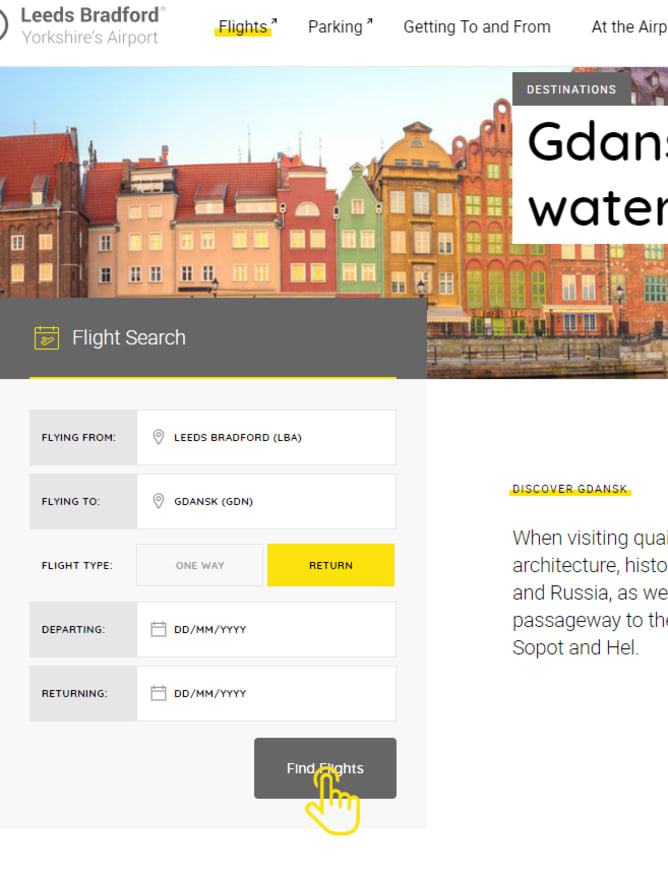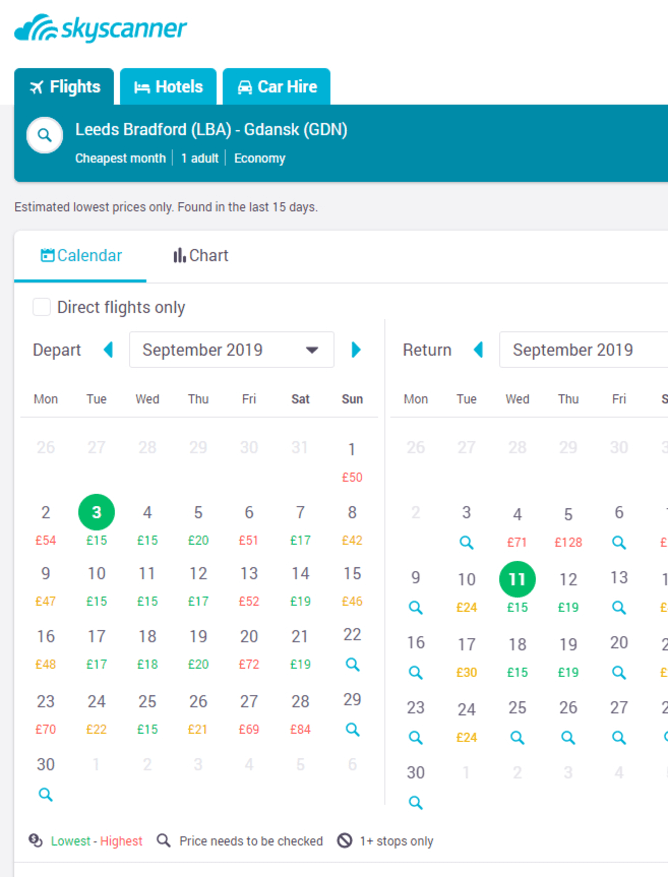 This search is also fantastic for planning well in advance, getting a ballpark figure for flights and picking out when to book off some annual leave.
Is your destination flexible?
You may want to just get a sense of where offers good value or love a new exploration every summer, either way, searching 'anywhere' is far from an impossibility. Skyscanner lets users search 'Everywhere' for exact dates, by month or by the cheapest month from Leeds Bradford Airport easily.
Following the schedules
Do your fight searches all seem to draw blanks? Knowing which days airlines fly to your chosen destination will help you to use date selectors on online travel agents.
Rather than trying to get lucky with "+ or – 3 days" we would recommend having a look at our flight schedule and searching only on flight days. This helps to save time but also makes it easier to work out whether it's the flight or the accommodation bumping up your holiday cost.
Look out for airline sales
We wouldn't recommend waiting around forever on this one as in most cases early bookings save more than late ones, but at points through the year many airlines will have flash or seat sales. We'd recommend these for frequent flyers or flexible, last minute holiday makers as they usually aren't for peak periods and have quite specific terms.
If you'd like to keep up to date with airline promotions we regularly share offers on our social channels and to our mailing list.
You can sign up for our newsletters using the form in our footer.
Know your connections
Flight transfers for long haul can be some of the hardest searches to piece together online. Generally speaking, you'll need to be connecting at a hub airport and organising your flight there separately can sometimes lead to savings.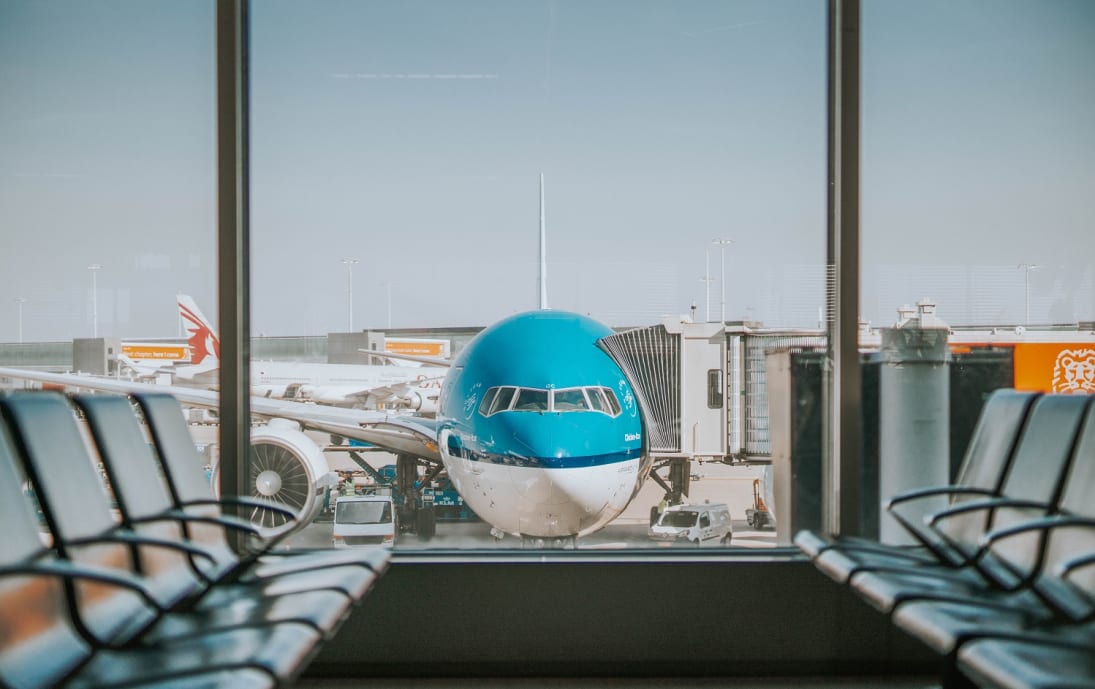 The best-supported connections from Leeds Bradford Airport can be found at Heathrow, Amsterdam Schiphol and Dublin.
Factoring in your travel to the airport
Cheap flights are one thing, but what about the accumulative cost of travelling? Flying from your local airport is a great way to bring down other costs, avoid airport hotels and have the convenience of a short drive home.
Add parking or travel to the airport costs to your flight totals when comparing airports to make sure you don't end up short changed with an even earlier start.